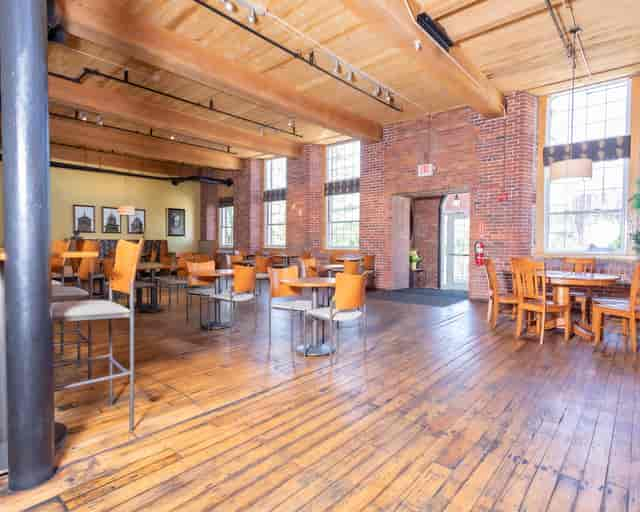 Contact
Contact Us
Waterworks Café is located in downtown Manchester, NH, in the historic Amoskeag Millyard of Manchester, NH. We are on the first floor, in the northwest corner of the Waumbec building, facing the river. Call ahead to order and we can have up to 10 orders ready for pick up the same day! Delivery available for corporate catering with a minimum order of $250. Also available for private rental and special events, please visit our Private Parties page for more information. We accept Cash, MC, Visa, Discover, Amex, and Debit and are wheelchair accessible, and offer free Wi-Fi.
Visit Us
Manchester
250 Commercial St.
Suite 1004
Manchester, NH 03101

Wheelchair accessible | Free Wi-Fi | Gift certificates available!
Hours
Monday - Thursday:
7:30 am - 4:00 pm
Friday:
7:30 am - 3:00 pm
Saturday:
8:00 am - 3:00 pm
Contact Us
We will get back to you as soon as possible.